This article explores the importance of leading with your CSR and environmental credentials and how tools like mySalesDrive can help Workplace Technology and Managed Print businesses stand out from the crowd, win more business, and protect margins by providing a comprehensive analysis of ESG and environmental factors.
Sustainability and ESG sells
According to the 2022 Deloitte Global CXO Sustainability Report, companies are increasingly taking actions as part of their sustainability efforts. The report found that 57% of companies are using energy-efficient or climate-friendly machinery, technologies, and equipment, while 46% require suppliers and business partners to meet specific sustainability criteria. This growing trend highlights the importance of incorporating sustainability and ESG goals into your business strategy to stay competitive in the marketplace.
The growing importance of sustainability as a business priority is further supported by a survey conducted by IDC, which interviewed 700 IT buyers and executives across Europe as part of its European Technology for Sustainability and Social Impact practice. The study found that 60% of European businesses consider sustainability to be a very or extremely important priority.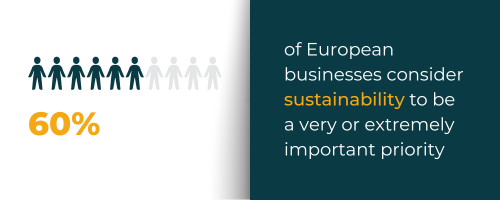 Furthermore, sustainability is becoming a competitive differentiator for technology providers. Nearly 60% of organisations in Europe were found to be including sustainability objectives in their RFPs. Additionally, 41% of companies seek help from their IT services partners to incorporate sustainability targets into the products, services, and solutions they provide. These partners are viewed as playing a critical role in achieving sustainability goals, with 60% of respondents acknowledging their importance.
According to Louella Fernandes, Director at Quocirca, "While sustainability is clearly climbing the business agenda, it will need to hold its own as a priority in a turbulent corporate climate." This demonstrates the increasing significance of sustainability for businesses and their decision-making processes. As a result, companies must align their priorities and consider how sustainable practices and products can help them achieve both their commercial interests and environmental aspirations.
Additionally, Fernandes highlights that, "Overall, sustainability is set to be an increasingly decisive factor in investment choices for businesses of all sizes, meaning MPS providers are advised to ensure they have the solutions and data needed to create credible propositions that deliver measurable environmental benefits." This emphasises the importance of MPS providers and other businesses to offer data-driven, sustainable solutions that cater to the growing demand for environmentally friendly products and services.
The growing importance of ESG and environmental goals in B2B purchasing decisions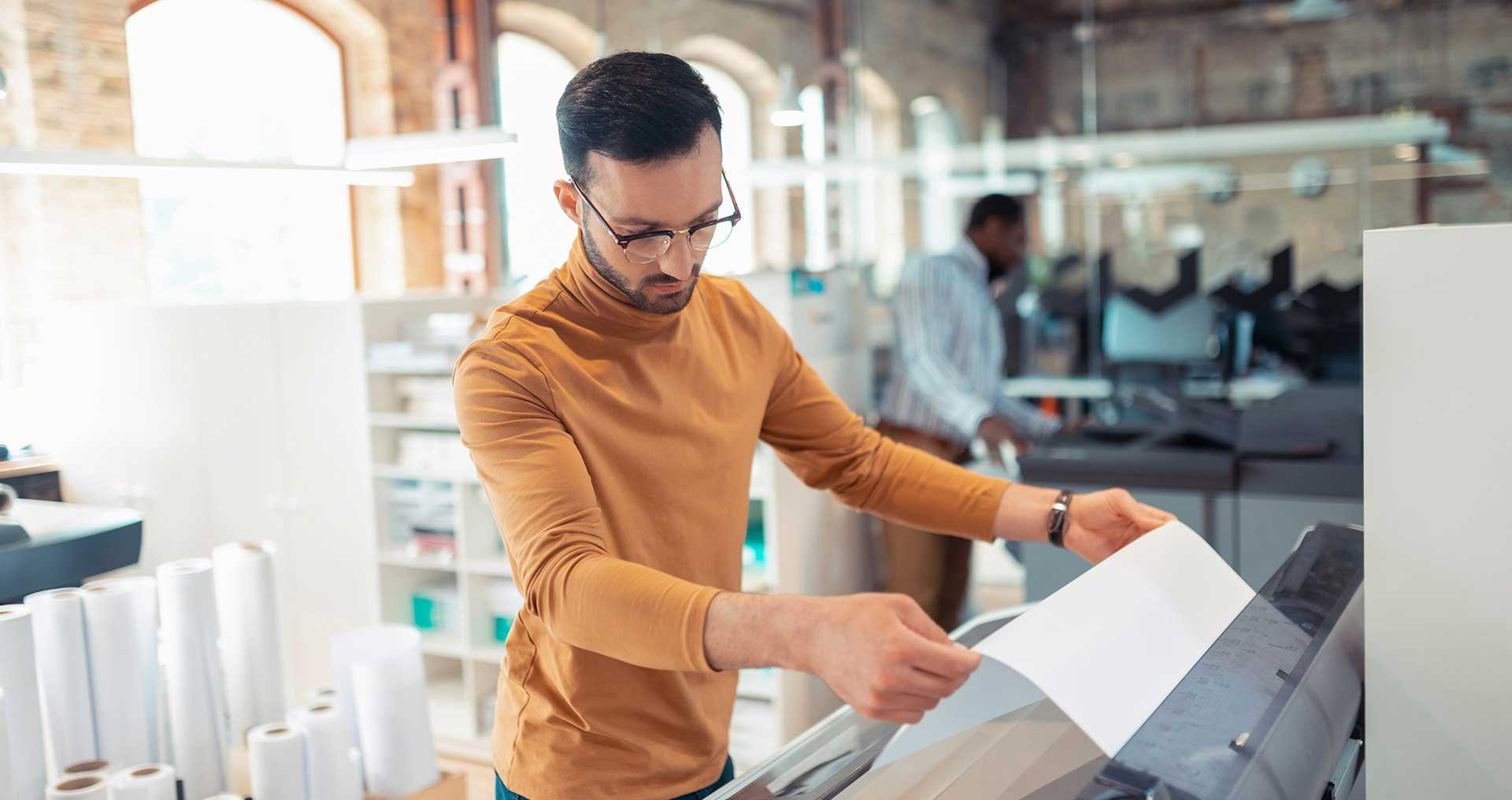 B2B buyers are increasingly considering ESG factors and environmental goals when selecting suppliers. This shift is fuelled by a growing awareness of the impact businesses have on the environment, coupled with increasing regulatory pressure and changing consumer preferences. Leading with your CSR and environmental credentials not only demonstrates your commitment to sustainability but also helps you align with the values and priorities of your potential and existing customers, giving you a competitive advantage in the marketplace.
How mySalesDrive provides comprehensive ESG and environmental data
mySalesDrive is a powerful sales automation and optimisation tool designed specifically for the workplace technology and managed print services industries. It offers a comprehensive device database and an advanced energy consumption and CO2 emission calculation module. By leveraging mySalesDrive, businesses can provide detailed ESG and environmental data to clients, making their proposals more compelling. Some examples of the factors that can be measured include:
Number of required paper packages per annum, along with ordering, storage, and logistics
Environmental resources and energy demand for manufacturing the needed paper, such as water consumption, wood demand, energy consumption, and CO2 emissions
Direct energy consumption and costs due to hardware usage, along with CO2 emissions
Environmental impact of the manufacturing process for consumables like toner and ink cartridges
By showcasing these data points, businesses can demonstrate the environmental benefits of their proposed future state and help their clients make more informed decisions.

Alexander Kushnir, mySalesDrive's Product Manager, emphasises the importance of providing comprehensive ESG and environmental data: "In today's market, it's crucial for businesses to not only focus on cost and efficiency but also demonstrate their commitment to sustainability."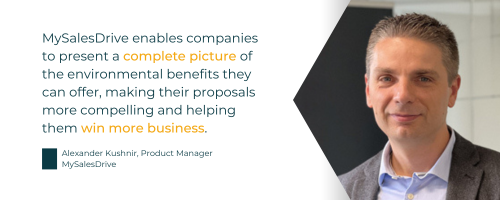 Demonstrating the real-world impact of ESG and environmental benefits
Providing ESG and environmental data not only helps businesses differentiate themselves from competitors who may only focus on price, but it also enables them to demonstrate the real-world impact of their solutions. mySalesDrive can help businesses contextualise their environmental benefits by providing relatable equivalents, such as:
The amount of wood required for paper production, expressed as the number of trees
The volume of water needed for paper production, expressed as the number of bathtubs
The CO2 emissions resulting from the manufacturing process, expressed as the distance driven by an average car
The energy necessary to manufacture the amount of paper, expressed as the number of average households supplied
These tangible examples make the environmental benefits of a proposed solution more relatable and compelling to prospective clients, helping businesses win more business and protect margins.
Gordon Mason, mySalesDrive's UK Sales Manager, highlights the value of showcasing real-world impact: "By providing clients with tangible examples of the environmental benefits our solutions can offer, we help them better understand the value we bring to the table. This approach not only helps us win more business but also strengthens our relationships with clients by demonstrating our commitment to their ESG and environmental goals."
Leveraging mySalesDrive to create comprehensive, sustainable solutions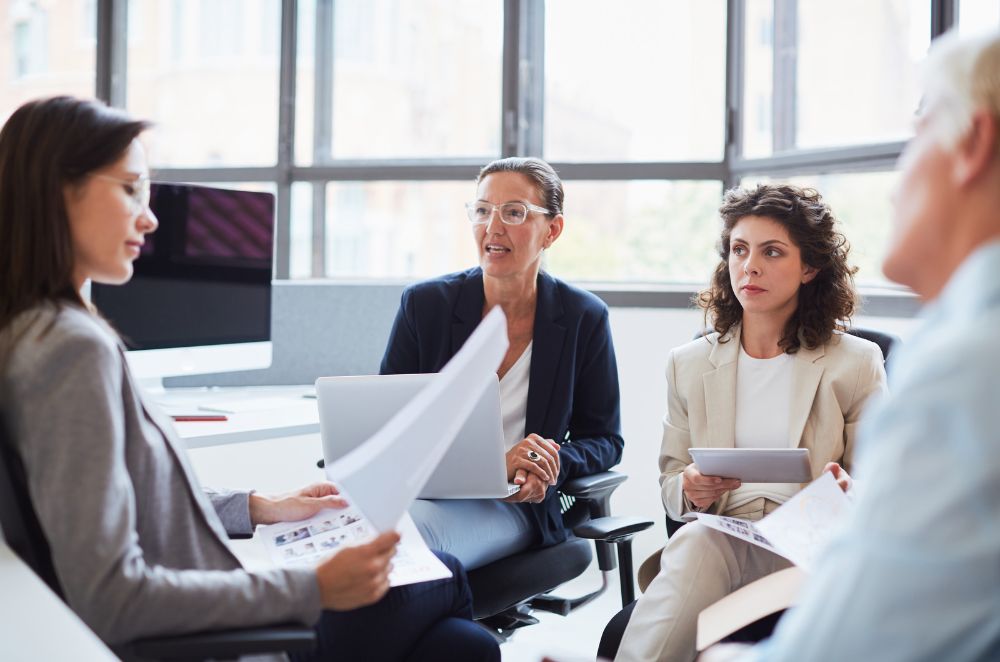 The pending integration of mySalesDrive with other Asolvi products, such as Evatic and Vantage Online, enables an end-to-end process for assessing clients' current and future print and IT estates, producing professional proposals, and managing all aspects of service delivery. This integration allows workplace technology and managed print businesses to streamline their operations while demonstrating their commitment to ESG and environmental goals. As a result, companies can differentiate themselves in the market and win more business by offering a comprehensive, sustainable solution to their clients.
Empowering workplace technology and managed print businesses
Leading with your CSR and environmental credentials is crucial for workplace technology and managed print businesses looking to stand out from the competition and win more business. Tools like mySalesDrive can help companies demonstrate their commitment to ESG and environmental goals by providing comprehensive data and tangible examples of the real-world impact of their proposed solutions. By embracing sustainability and leveraging mySalesDrive in conjunction with other Asolvi products, businesses can not only create more compelling proposals but also build long-term value for their clients and themselves.