Pal Rodseth, CEO at Asolvi, explains When you walk into an office, you should immediately recognise who you're doing business with. We acquired PC Data last summer and unanimously agreed to find the team a new home. We consulted staff about location preferences as they have very much been part of our journey. Here we are, just over six months later, in smart contemporary offices.
The premises are modern, informal and fresh, creating a connected workspace to facilitate the Asolvi culture of collaboration and innovation. The exciting transition is proof of Asolvi's on-going commitment to business growth and team development.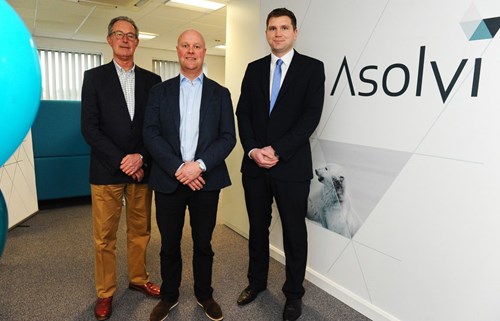 PC Data customers should not be impacted as measures have been carefully planned to minimise disruption during this time. In fact, they can look forward to even better service following the move.
Mark Gilvear, Technical Support Technician, says The new Hull offices are the ideal environment for us to develop software and continue to serve and support our customers with innovative solutions.
PC Data was the fourth acquisition for Nordic company Asolvi, experts in field service management technology. PC Data has impressive competence in the fire alarm software market and Asolvi initially viewed the firm as a competitor. The team transferred across to Asolvi in July 2019 and, as Pal explains, the future looks bright:
We are a digital business using digital platforms to ship products and services, so we are not fazed by the uncertainty around Brexit or customs delays. We are looking forward to combining our expertise and passion to serve a range of sectors.