PRODUCT SHEET
Unlock your sales potential with mySalesDrive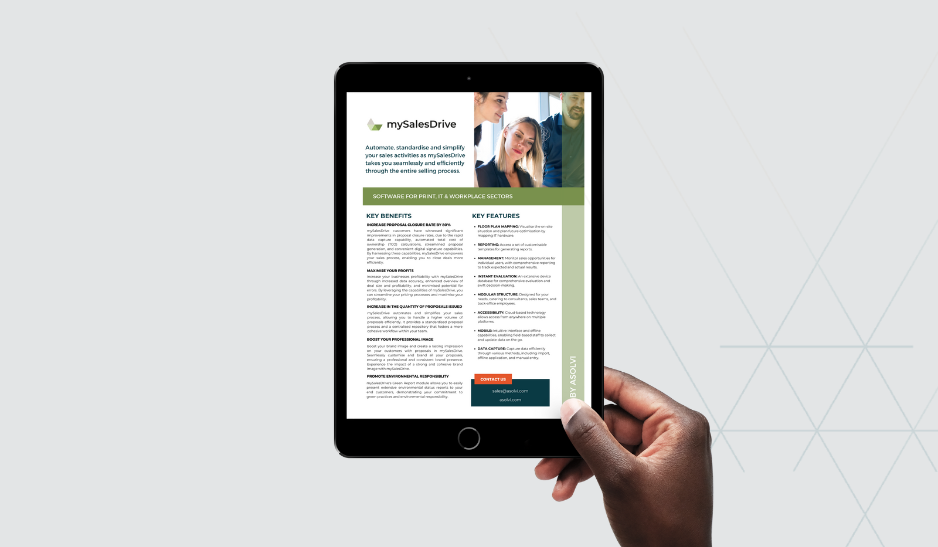 Accelerate your sales process and maximise profits with mySalesDrive.
By downloading the mySalesDrive product sheet, you'll learn how your business can benefit from:
Efficiency boost: mySalesDrive simplifies and automates your sales processes, helping you save time and close deals faster.
Profit maximisation: Gain insights to identify optimal sales strategies, ensuring you win deals while maximising profitability.
Streamlined processes: Standardise your sales workflow across teams, creating a seamless and efficient experience.
Comprehensive assessments: Easily capture and assess IT hardware, printers, scanners, MFPs, software, and processes to make informed decisions.